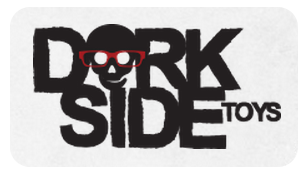 Our friends at Dorkside Toys celebrate the 4th with a Warehouse Sale!
-- Posted by Tamer on Sunday, July 5 2015
Folks there are some awesome, and I mean awesome deals to be had over at Dorkside Toys Right now. For example, how does a six inch Hoth Han with Taun Taun Deluxe for $29 sound? The Hoth Luke with Wampa is the same price. And the new 6" Commander Cody for $15! Don't worry there is still some love given to the 3 and 3/4 inch line too. I don't know what they might be imbibing over there, but daggone I already put my order in!

Make sure you scroll all around as they are listing some great deals on vehicles (like the Imperial Troop Transport) and customizing fodder (like the special Baroness for just $3). Hurry up those won't stay in stock long at those price.

---
Darth Daddy is back with a custom vehicle!
-- Posted by Tamer on Sunday, July 5 2015
"It's been a while since we created a custom vehicle, but when Hole in the Ground Productions released casts of their "Troop Transport" we knew it would be a great addition to our Star Wars collection. First we weathered up the cast pieces. Then, we used some decals that we purchased on eBay to accompany the stickers that were included with our original purchase to really personalize our vehicle once it was assembled. One decal set we bought had some beautiful designs that were created by the talented graphic designer Viper Aviator. We also used some reproduction decals that were from the Vintage Rebel Transport to give it the finishing touches we desired. We really love the way it turned out. It looks awesome on Elias' Hoth display shelf!"

I think it looks fantastic. I am gonna have to order one of these myself. I also liked the addition of our very own Viper Aviator's graphics to the vehicle. Make sure if you are getting said graphics off of eBay that you get em from reputable sources folks. This has been a problem for VA lately as we featured a few weeks ago.

---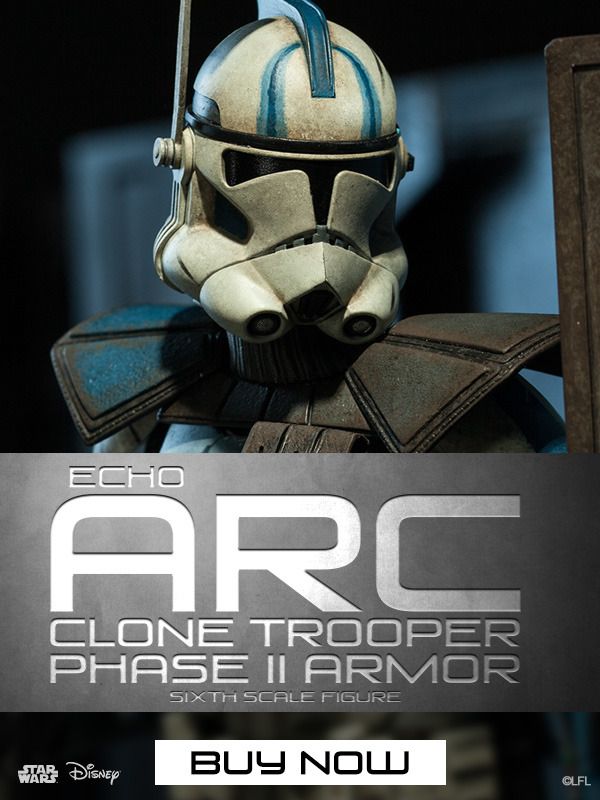 Buy Arc Clone Trooper: Echo Phase II Armor from SSC!
-- Posted by Tamer on Sunday, July 5 2015
"From the award-winning animated series Star Wars: The Clone Wars, Sideshow Collectibles is proud to present the ARC Clone Trooper: Echo Phase II Armor Sixth Scale Figure from our Militaries of Star Wars collection.

Given the official designation CT-21-0408, the Clone Trooper known as 'Echo' earned his nickname early on for his tendency to repeat every order on assignment. Trained with Domino Squad on Kamino alongside his fellow squadmate, Fives, the two were transferred to the 501st Legion under the command of Captain Rex, and later promoted to the prestigious ARC trooper status after bravely defending Kamino from Separatist invaders. Featuring a newly designed portrait with a battle-hardened expression, the heroic Republic soldier is fully equipped with ARC trooper armor distinguished with custom markings and blue handprint, a complete arsenal of weapons, and full range of articulation to create action-packed displays.

As an intergalactic conflict rages on, a massive army of Clone Troopers fights in service of the Republic. Build your army!"

Wow, now that was one awesome showcasing of Sideshow Products they have sent out in their latest newsletter!

---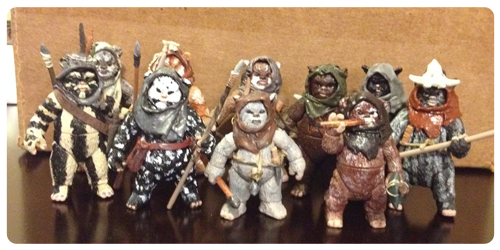 Mr. Jedi 1977 is back with more Ewoks!
-- Posted by Tamer on Sunday, July 5 2015
"Hello again as promised here are a few more ewoks to add to the army building sets with a group shot enjoy all and happy fourth!"

Don't these look awesome! I have my Space Trees Set these guys would look fantastic in!

---

Save 20% on Select Sideshow Star Wars Merchandise...
-- Posted by Tamer on Sunday, July 5 2015
You can get your hands on the Sixth Scale Captain Rex and the Geonosis Commander Battle Droid with Count Dooku Hologram while supplies and the promotion lasts. Talk about a great way to start up a Sixth Scale Clone Collection just based on the stories I have posted today. It is feeling like Sideshow Collectibles Day!

---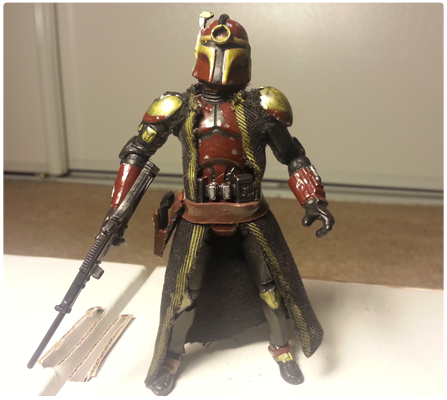 Ajunta Pall walks us through a Mando build...
-- Posted by Tamer on Sunday, July 5 2015
"HAPPY 4TH EVERYONE! Next up a few more Mandos...This one is of CHOP'AA NOTIMO."

I must say he got it pretty close to the reference image he was using.

---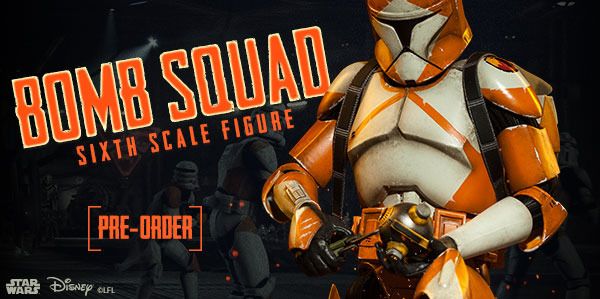 Buy the Sixth Scale Bomb Squad Clone Trooper from Sideshow now!
-- Posted by Tamer on Sunday, July 5 2015
"Joining our Militaries of Star Wars Sixth Scale figure collection, Sideshow is proud to dispatch the Bomb Squad Clone Trooper.

Called in to protect Naboo from biological warfare, the Clone Ordnance Specialist boasts his trademark orange deco with shoulder insignia, and is fully equipped with everything he needs to get the job done, including blasters, backpack, and wire cutters for diffusing deadly virus bombs.

As an intergalactic conflict rages on, a massive army of Clone Troopers fights in service of the Republic. Build your army!"

This just looks fantastic to me folks. Be sure to tell em the Tamer sent ya!

---
Its a new episode of the Realm Recap!
-- Posted by Tamer on Sunday, July 5 2015
"The Realm Recap is back a little early this week and we are joined by the Wolfpack Podcast team as we discuss Hasbro's official Fans' Choice list for the 6" Black Series."

I have to admit I am a bit behind on my episodes, but this is one interesting conversation. I like the views presented here.

---
Sideshow showcases new Star Wars Previews for SDCC!
-- Posted by Tamer on Sunday, July 5 2015
"The Ralph McQuarrie Boba Fett Statue from our Star Wars Concept Artist Series will be available for Pre-Order in the near future! Those attending SDCC in July 2015 will get an opportunity to see this Boba Fett collectible in person!

Our next dive into the Star Wars universe will be from Star Wars: The Phantom Menace! The Darth Maul Sixth Scale Figure will be available for Pre-Order soon, so be on the lookout Jedi Master and Sith Lords! If you're going to be attending Comic-Con in San Diego in July 2015 be sure to stop by the Sideshow booth to see this well-known Sith!"

Look for us to feature the pre-order information for both of these when they go live!

---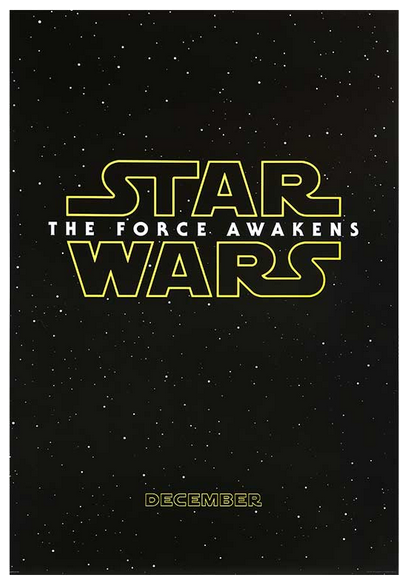 Our friends at Yakface.com put me onto a cool SW: TFA One Sheet Deal...
-- Posted by Tamer on Saturday, July 4 2015
I have been trying forever to get a one sheet regular poster for the new movies. I was bugging the manager at the local movie theater for their horrible treatment of the one they had up (it has rips and creases and dings all over it) so alas I thought it would be forever till I was able to add this to my poster collection. Well, good ole Jason (I can say that as I am old too) over at the Yak share the fact that you could get this through the Disney Movie Rewards Program.

You can sign up at the link if you are not already a member. I mean, I bought my daughter tons of Disney Movies (well I like em too) and they had Movie Rewards Certificates in em with codes that I had no idea how to use. Till today! You can also get points from taking a picture of your movie stubs and uploading them too. If I can do it its pretty easy folks.

---
Happy July 4th everyone!
-- Posted by Tamer on Saturday, July 4 2015
We here at Imperial Shipyards.net would like to wish you a very happy and safe holiday. Thanks to those in the armed forces and all the veterans of the world for allowing us to still be free. I wonder what George would think of seeing the American Flag with a Walker? Daggone, It think he would really like it!

---
Take a look at the photo gallery for the First Order Stormtrooper!
-- Posted by Tamer on Saturday, July 4 2015
I decided the video review wasn't quite enough to show you the first offering for Star Wars: The Force Awakens. It really is one great figure. If there is an angle or something you wish to see a little closer or from a different angle, just shoot me an email. I have also written a small text review in our Forums Section.

---
Ron Hembling showcases an incredible lava diorama...
-- Posted by Tamer on Saturday, July 4 2015
"This dio is for a client and all I have to do now is adjust the lighting and its complete.

The base is a picture frame with built up balsa wood, the rocks I made from left over pieces of high density foam. The lava I did by painting the top and bottom of the glass and then added Woodland scenics Water effects and once dry I painted over that. Once dry I painted over the water effects.

The x-wing pilot is the Luke figure from Hasbro and I added a holster from the Bespin Luke and repainted him and added decals to the helmet and repainted it as well.

The lights are fake candle lights which I need to adjust around the base to get a better effect."

Wow, that lava work is just incredible. Leave it to Ron to make something this realistic looking! I need to go find some fake candle lights!

---
Ajunta Pall is back with a Mando...
-- Posted by Tamer on Saturday, July 4 2015
"Next up we have some more MANDO'S."

Well you really can't get enough Mandalorian Customs in my opinion. It makes me wonder how many different Mandalorian Characters we have seen.

---
Ghostskull18 is back with an update...
-- Posted by Tamer on Saturday, July 4 2015
"I'M BACK WITH A UPDATE, DARTH MAUL AND YODA SIX INCH BLACK SERIES , YODA HEAD FROM A CANDY DISPENSER , AND THE DARTH MAUL HEAD IS FROM A PROMOTIONAL ITEM FROM JAPAN."

Not sure why is using all caps (internet yelling) for his description, but his custom figures made from those materials look pretty daggone nice. Maybe I would be yelling too! The price on the six inch Maul is downright outrageous now.

---